TASTING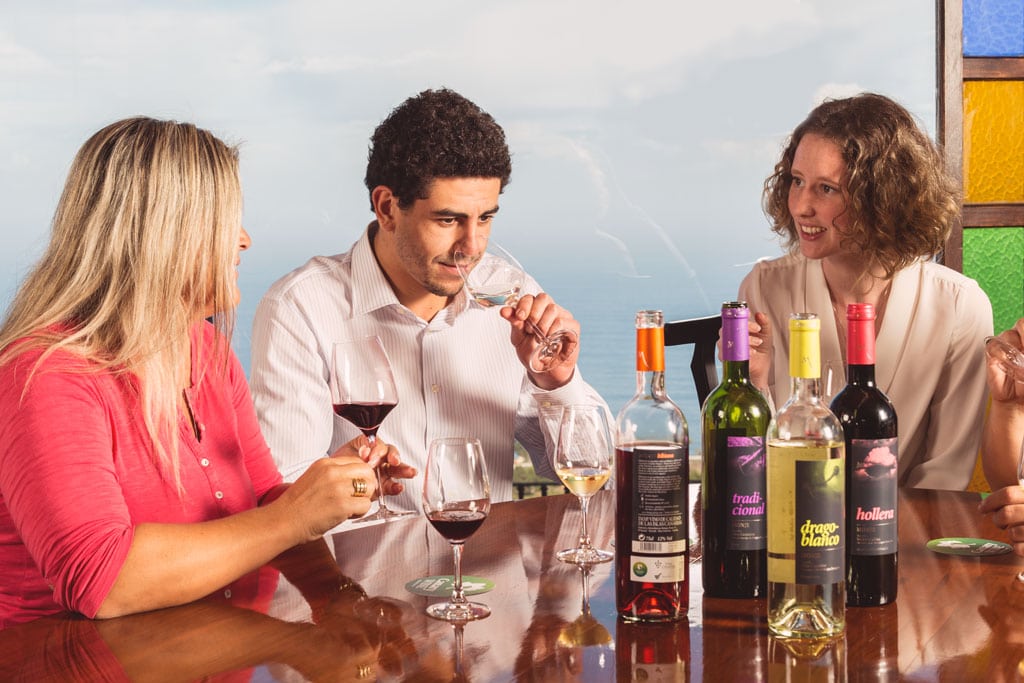 Wine Tasting 3, 5, 8
Between the dozen varieties of wine we have available, choose how many you would like to try in order to get to know the style and the philosophy behind the wine making practices of the Monje family.
Wine tasting of 3 wines
Wine tasting of 5 wines
Wine tasting of 8 wines
(IGIC Included)
Wine Tasting of premium varieties
Enjoy the exclusivity of tasting unique wines that we have elaborated in a particular way and in special vintages with the particular Canary Islands varieties.
Negramoll
Vijariego Negro
Bastardo Negro
Evento Blanco
From 8€/Glass
(IGIC Included)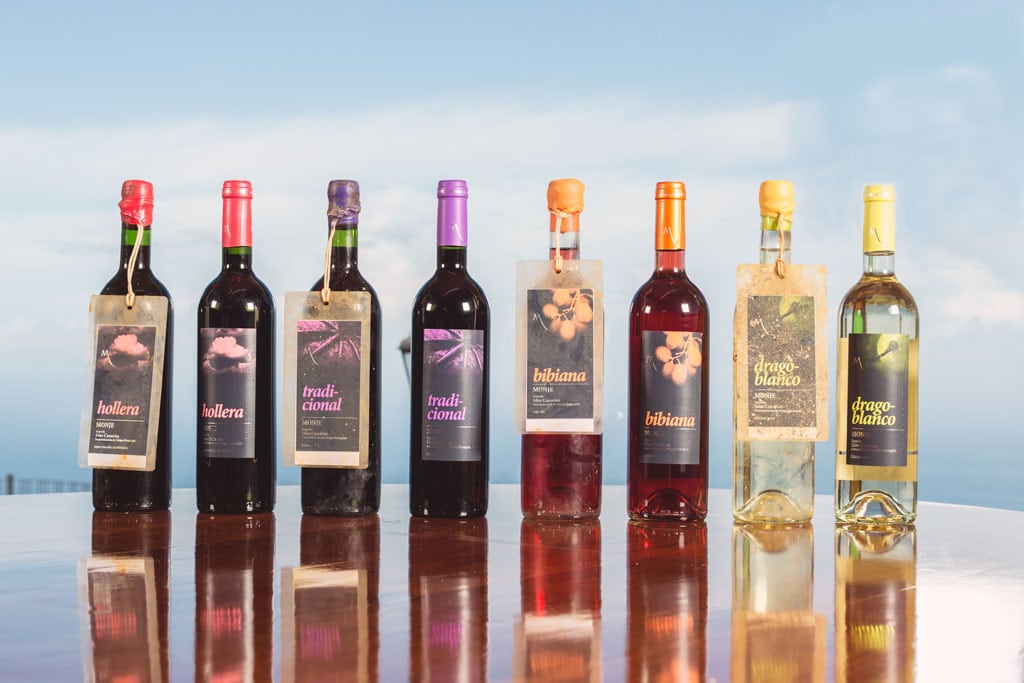 Wine Tasting of our Crianzas from our "Cellar under the sea"
Discover and enjoy our new wines from under the sea, created in the depths of the Atlantic Ocean and compare them with the same wine, which has been stored on land in our bodega. This unique wine tasting includes two wines of the same type, one 5-month-old crianza from our underwater winery and the other, the same wine, which has been stored on land.
Monje, red wine aged in oak and chestnut barrels
18€/Glass
(IGIC Included)
Monje de Autor Wine Tasting
It was in 1993 that Felipe Monje made the first ever crianza wine in the Canary Islands and since then he has continued to work on a series on selected crianzas and reservas; only working with the best harvests and indigenous varieties of grapes. These wines can not only be identified by their labels, which show the artistic works by some of the greatest cultural and historical figures in the Canary Islands, but also for their particularly elegant evolution over the years. We offer you the unique opportunity to savour a drop of history from the remaining bottles that we have available.
Nestor de la Torre Reserva 2012. 125ml glass
15€
Oscar Domínguez Reserva 2000. 125ml glass.
40€
Alfredo Kraus Reserva 1998. 125ml glass.
75€
Cesar Manrique Reserva 1995. 125ml glass.
80€
Pedro González Crianza 1994. 125ml glass.
85€
Chirino Crianza 1993. 125ml glass.
98€
(IGIC Included)