With the Vive Monje gift cards, your friends and family can enjoy the world of wine and its fantastic surroundings.
Ley Seca
Enjoy the wines and dishes in our Wine Club inside the cellars while experiencing the atmosphere of a speakeasy (underground club in the USA during Prohibition in 1920) with an "illegal and funny" play (39€).
Visit + Brunch
Awakening your senses while having breakfast among the Hollera vines will be a real pleasure. You can choose from the five brunches on our menu, including a vegetarian one (24€).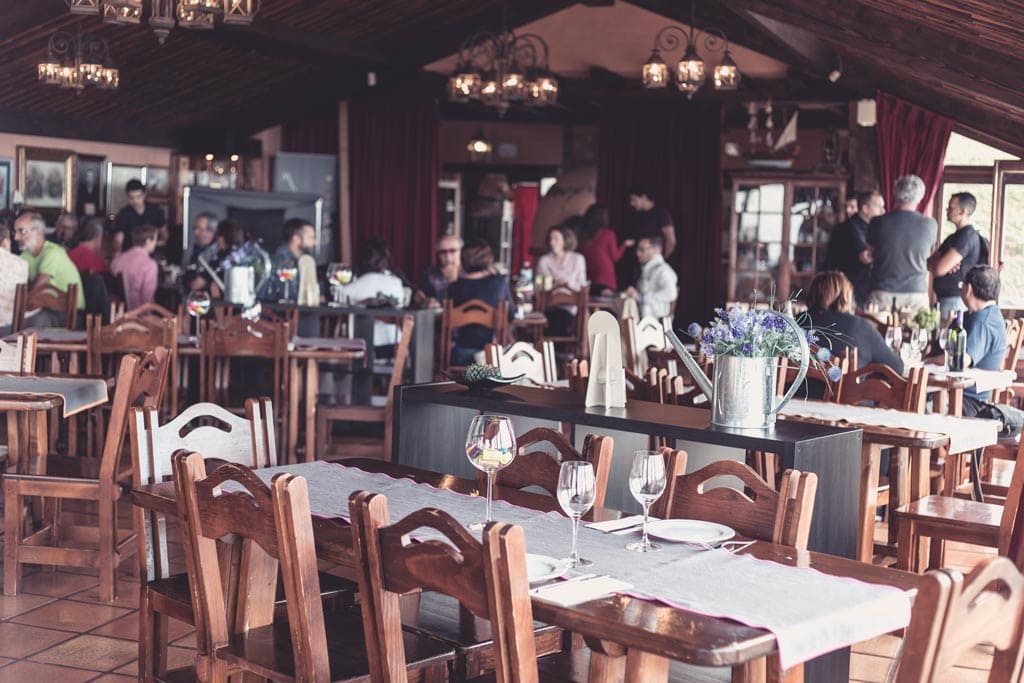 Tour + Restaurant
To enjoy the gastronomy with a guided tour of the wineries. Includes menu "Paletilla Asada" or "Cochino Negro" with drink or if you prefer you can choose a la carte (from 36€).
Tour + Tasting
Taste our wines accompanied by appetizers and enjoy this experience with all five senses in a magnificent setting, it will be a delight (18€).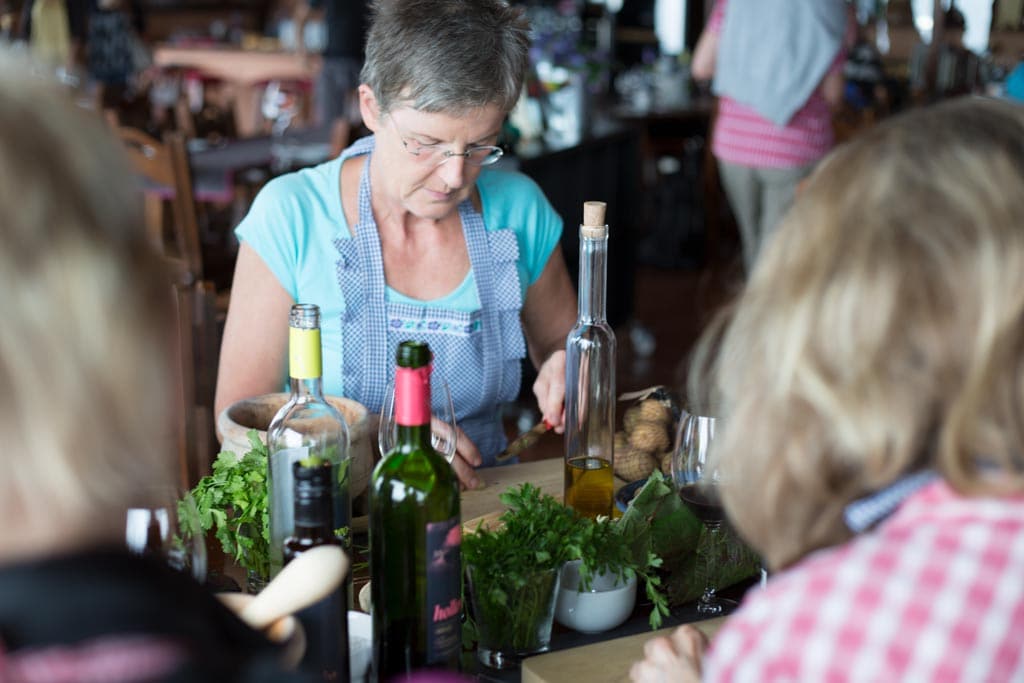 Tour + Mojos Workshop
You will learn how to make the traditional "Mojo Picón" accompanied by appetizers, papas arrugadas and a tasting of three wines (from 42€).
Tour + 4×4 Tasting
Includes guided tour of the winery and tasting of four glasses of wine accompanied by four artisan goat cheeses: Tenerife, La Palma, Fuerteventura, Gran Canaria (31€).
Vineyards & Winery tour+ 4×4 Tasting
VINEYARDS Take an hour walk through our vineyards in La Hollera and discover the particularities of the local grape varieties that grow in the different plots of volcanic soil, enjoy the aromas of the countryside and feel the sea breeze of the Atlantic Ocean in a landscape that will not leave you unmoved.
WINE CELLAR AND TASTING Afterwards, visit the cellars and learn first-hand how we make and age our wines on a guided tour of all the facilities and finish with a 4×4* tasting of four wines and four Canarian cheeses.
Wine Club
Enjoy our wines at home or wherever you want. Subscribe and receive our wines monthly or quarterly. White, rosé, young reds, with barrel or special editions. All you have to do is register and select the option that best suits you and your needs.
Wine & Sex
This is an event where participants are offered an intelligent consumption of wine, a fun way to enjoy it in intimate and social settings. All this through a close and sensual language, harmonised with artistic scenes dynamised with originality and innovative erotic games in a musical and fun atmosphere (from €98).
Underwater Tasting
Hidden beneath the waters of the Atlantic Ocean is our red wine of volcanic origin that has been evolving in the depths over several months. If wine and the sea are two of your passions, we invite you to join us in an underwater tasting, where you can taste our wine surrounded by the environment that has seen it evolve (675€).